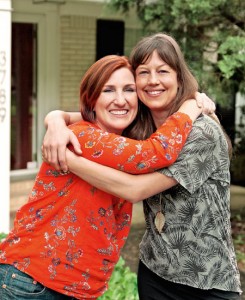 If you've had a mastectomy, would you like a breast prosthesis fitting in your home?
My mobile mastectomy service provides a post mastectomy fitting in the privacy and comfort of your home.
The most obvious benefit is the privacy it offers and the convenience (no need to travel). BUT have a listen to what some of my customers are saying and what I'm seeing first hand.
" I am delighted with the prompt personalised service that Josephine has provided to me in the comfort of my home." – Kim
"Josephine Maniscalco is to be congratulated on her Nocturnal Lingerie…Mobile Mastectomy Service. She has an extensive knowledge of 'form fit and style' requirements of her mastectomy client." – Kathleen
After a mastectomy there are lots of questions that need to be answered, for example;
Which breast prosthesis is best? Do I need post mastectomy bras? How many post mastectomy bras do I need? Are there bras suitable for my age group? Can I still wear my old bras? Will I be able to swim again?
The experience can be very daunting and to some intimidating!
My customers have found comfort knowing that there weren't any interruptions during the fitting and that they could try their clothes on over their prosthesis and post mastectomy bra and see how they looked. I had one customer who almost brought out her entire wardrobe just to see how she looked with her new breast prosthesis!
After selecting the right breast prosthesis for your shape you will then be fitted for a post mastectomy bra to go with your new breast prosthesis.
The appointment shouldn't last any more than an hour, and I might add that I do not charge to come out for an appointment.
It means a lot to women knowing that their shape has been restored and they look the same as before they had their mastectomy – with that came hugs and tears of joy just because now 'I look normal'.
If you would like to be fitted in the privacy and comfort of your home, please contact me for an appointment 0411138158.
If my work helps make a difference to another woman's life, then to me – it's not work.
Josephine Maniscalco
Lingerie Specialist