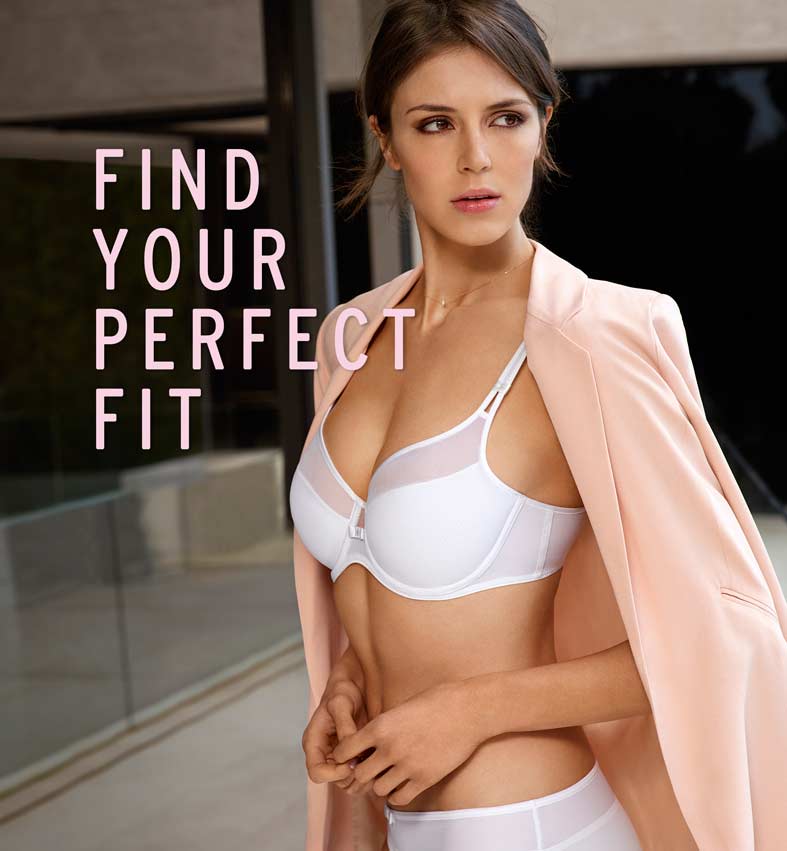 Nocturnal Lingerie – the lingerie specialists
Nocturnal Lingerie are lingerie specialists for mastectomy bras and breast forms. We also carry a limited range of large cup bras for the fuller figure.
We are experienced fitters and are known for our bra fitting excellence.
Mastectomy bras and breast forms
Our certified lingerie fitters take great care in offering you a personalised service to find the right bra and breast prosthesis.
We understand the physical and emotional stress and trauma that is associated with breast surgery and will put you at ease by helping you choose the right mastectomy bra and breast form. We are able to offer you the very latest in breast care products and accessories from Amoena and Trulife.
We are confident that we will have the right solution for each and every woman. We pride ourselves on our range of hard to find lingerie sizes, and the choices of lingerie brands for the fuller figured woman.
Mobile Mastectomy Bra Fitting Service
Nocturnal Lingerie offers a post mastectomy bra and prosthesis fitting service in the comfort of your own home..
Whether you have had a mastectomy, lumpectomy, breast reconstruction, reduction or augmentation you will now be able to be fitted for a bra and prosthesis in the comfort of your own home, retirement village, or nursing home.
If you prefer to visit us in-house, you're welcome to make an appointment.
Large Cup bras
Gone are the days of ugly and unattractive nanna bras. At Nocturnal Lingerie you'll find a range of large cup basic and designer bras that support and enhance your shape. Whether you require a small back bra (size 6) or a large back bra (size 26), or a large cup size (D or M), we have the right bra for you.
What every woman should know about lingerie
Every woman needs to be checked and fitted for the right size bra every 12 months Generally speaking, womens breasts increase in size as they get older
Young girls need to have their bras checked every 6 months
Backache, neck pain and headaches can often be the result of an ill fitting bras. A posture bra can help solve these problems
Pregnant women should only wear wireless maternity bras
If you've had a mastectomy you need to update your mastectomy bra and breast form every two years
Our Mastectomy bras and prosthesis brands
Amoena, Trulife
Our large cup lingerie brands
Panache, Sculptresse, Goddess, Elomi, Masquerade, Fantasie, Mimi Holliday, Chantelle, and Passionata.